Picking up where The Seeds left off in 1969, Os Noct
à
mbulos deliver all the grit, punch and charm of the archetypal surf-garage band. Edgy and morose when required, explosive and aggressive when expected, these guys are delivering some seriously lo-fi, garage gold and we have had the delight of catching up with frontman Nick to discuss their latest record, Corsica Garden, in a little more depth. - Interview conducted by Daniel Sharman.
Dan: Finally a band from France! So happy to see some Franco-psychedeliaists! Can you tell us a bit more about where you come from and who is in the band?
Nick: Hi, we have Coline (Bass) and Valentin (Lead Guitar) who both come Le Mans (Fr) but now live in Paris and used to play in an amazing surf band called Elvis... Baldo, (Drums) who is a true Parisian via Corsica. He has played in too many garage bands to mention and is also a great artist, you can see his artwork on the front cover of french band Frustation records. And I (Nick/Vox) come from Sheffield in England but we all live in Paris now.
Dan: Os Noctàmbulos is a great name, how do you pronounce that? And where does it originate from?
Nick: Thanks! Well, I think i've been pronoucing it wrong for the last year and a half so I don't think i'm the best person to ask. The name comes from a James Ellroy book, L.A. Confidential. There is a bar that features heavily in the story called The Night Owl, so I wanted to call the band The Night Owls but found that name had already been used., I looked for a translation and found that Noctambulos means The Night Owls/The Night Walkers in Spanish. Then we decided to put Os (Portugeuse) instead of Los so the name probably makes no sense at all.
Dan: Obviously the surf, garage, proto-psych angle of the band makes me think The Seeds (whom I love). Who are some of your other influences? I think I heard some Dick Dale on 'Polly'.
Nick: Yeah I love The Seeds, The Haunted, Golden Dawn, 13th Floor Elevators, Ultimate Spinich, Gram Parsons, The Flying Buritto Brothers, Gene Clark, The Byrds, Sly & The Family Stone, Reigning Sound, The Gories, Movie Star Junkies, The Felice Brothers, Nick Cave & The Bad Seeds, Brian Jonestown Massacre, The Charlatans...but the main influences for me are Gene Clark and Greg Cartwight (Reigning Sound, Compulsive Gamblers, Oblivions) there songwriting had a massive effect on me. Valentin is definetly influenced by the surf guitar greats like Dick Dale but also George Harrison, Link Wray and The Sonics as well as current bands like Black Lips, King Khan, Ty Segall & Thee Oh Sees. I always hear a great soul influence in Coline's bass playing and she loves 60's/70's soul and garage compilations like Nuggets & the Back From the Grave series. Baldo's influences span the whole musical spectrum and he just understands what makes a song work from the base up. His drumming is one of the most melodic parts of our band, when I was mixing our record I could just listen to the drum parts and it sounded like a melody all on its own, crazy drumming.
Dan: Also, are there any specific French bands that influence you?
Nick: Not specifically, there were a few of the older artists like Jacques Dutronc & Serge Gainsbourg that I already liked a few songs of but I need to dig a little deeper into their back catalouges. But there is great music coming from here at the moment: The Liminanas, Magnetix, Cheveu, The Feeling Of Love, TITS, White Ass, Pierre & Bastien, Dusty Mush, Pain Dimension, Miles Coombes, Les Massey Ferguson Memorial, Les Punaises, Les Moonshiners, Sudden Death Of Stars, Forever Pavot...it finally feels as though the french scene has stopped trying to copy English & American popular music and there is a real original sound to the newer groups, the shackles are off here and the music is only going to get weirder and more expensive. It's a great time to live here.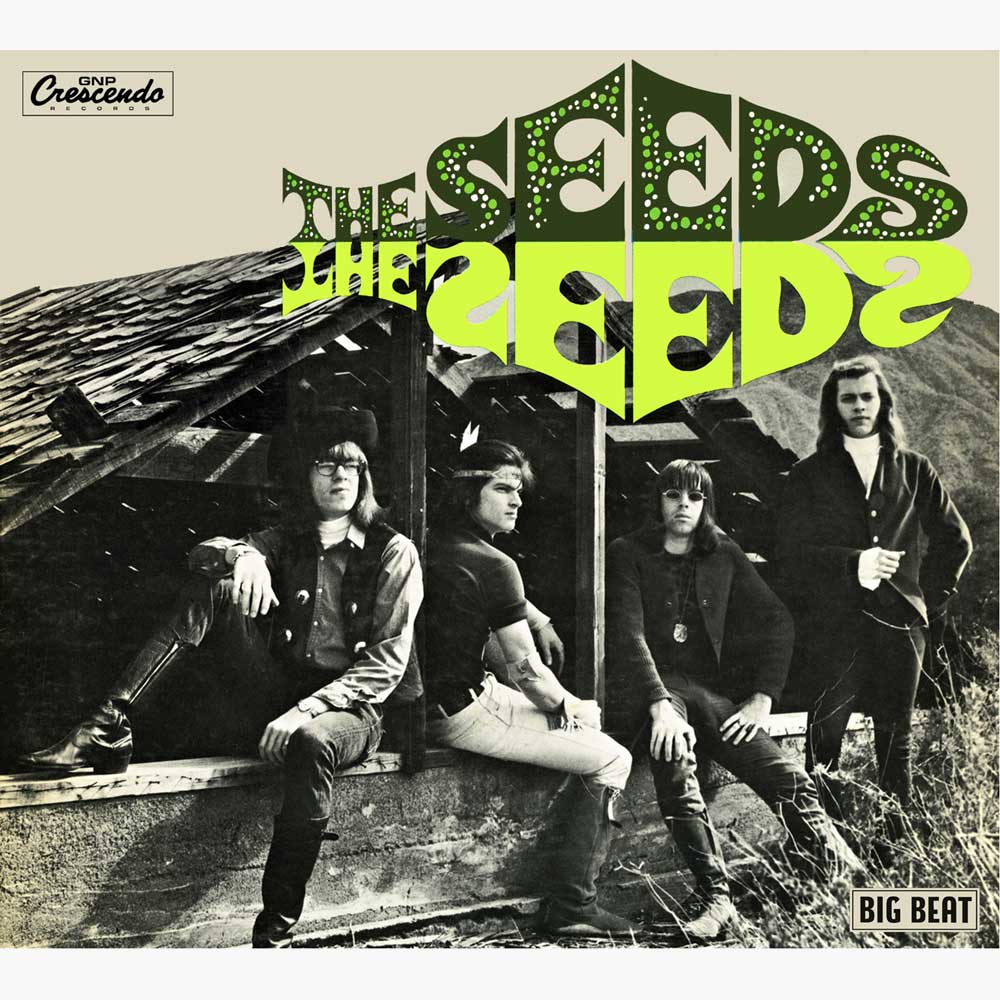 Dan: Most refreshingly, Os Noctàmbulos writes short, punchy psych gems, unlike most contemporary psych bands. Is this done on purpose, and how does the band go about writing?
Nick: I've always loved pop music in whatever style and will continue to try and write the perfect pop song, it's all about the melody for me. I love some drone/psych bands, Hookworms & The Cosmic Dead really nail that sound but never forget the melody, but that jam music style is something that has never come easy to me due to my limited playing abilities. We don't purposely write short songs though, If a song sounds better with a structure that lasts 2 minutes that's how long it will last, if it sounds better 7 minutes long then we'll work to that structure. We'll strip away any parts that drag the dynamics of a song down.
Valentin and I usually work on the structure of the songs together before taking them to the band. We only have a very limited time a week to practice so we really need to know what we're doing beforehand as rehearsal rooms here are so expensive. Then Coline and Baldo add their parts and we rework the structure until we're happy with it.
Dan: Surf tones are hard to nail as well as they are on this record, what were some of the guitars used on Corsica Garden?
Nick: Valetin plays a Fender Telecaster, I recorded the rhythm with a Squire Jagmaster and Coline plays a Fender Mustang Bass.
Dan: What about amps, and effects?
Nick: We really should be sponsered by Fender. Valentin plays through Baldo's 60's Fender Twin Reverb, the best reverb sound i've ever heard. He doesn't use any pedals, just the amp reverb. I use a Holy Grail Reverb pedal through a 70's Carlsbrough Hornet amp, a true Sheffield brand. Again, Coline recorded through a Fender Bass amp. We'll definitely be expanding our sound on our 2nd album with more tremolo and fuzz. Fellow psych & garage bands always look at us funny when they see we only use one pedal when we play live, Valentin manages to get a range of different sounds just from the way he plays.
Dan: How about other instruments such as the great Farsifa-sounding organ heard on some tracks?
Nick: I used a Hammond B200 organ I picked up for £70 when I was back in England. I love Farfisa and Vox continentals but I think the Hammond Organ is much more versatile and rich in sound, i'm only just learning how to play but it's so much fun to learn as an instrument, way more fun than guitar for me. The only other instrument on the record is piano which I overdubbed at Coline's family home in Le Mans.
Ah, the postman has just delivered our copies of Corsica Garden!
Dan: In the description of Corsica Garden it specifically notes that the record is done in a lo-fi, but also sort of hi-fi way, how was the album recorded and what was your approach to recording?
Nick: We recorded as a live band onto ½ inch reel to reel with a ghost vocal. Once we nailed a performance of a song I overdubbed the vocals. I think it was really important to record the main instruments of the record on analogue equipment so we could really push the levels into the red and still get that smooth sound. Once we had the whole song finished we converted the tracks into numeric files so that I could overdub organ, at my parents house in Over Haddon, England, and piano at Colines parents in Le Mans. We recorded the live parts of the album at Baldo's home studio in Massey Palaiseau, there we had the means to record onto to tape but not to mix so we had no choice but to mix the analogue tracks on a digital program. It's not a perfect way to work but it's a method we'll continue to use in the future as it gives us freedom to experiment and control the exact finished sound of our records. It's cheap too, we only have to pay for the reel to reel tape and mastering, of which Matthew Johnson at Suburban Home Studio did a great job! The sound of Corsica Garden is basically us as a live band after playing together for 7 months, I guess that's why it's seen as a lo-fi record, the hi-fi bit i'm not sure, a lot of my favourite records are from Bob Dylan, Neil Young, Gene Clark & Gram Parsons so I guess I aimed to mix the album with that kind of sound in mind. I wanted to leave space for all the instruments to breathe as modern records are so compressed in sound, I wanted us to play the tracks as well as possible so we didn't have to hide behind feedback or fuzz. We didn't quite hit the mark but we'll look to use the experience to sound better on future recordings.
Dan: What's next for Os Noctàmbulos?
Nick: The 2nd album is written and we're going to concentrate on practicing those songs on our mini European tour at the end of October so that when we get back we can get straight into the studio and record them. That record will be out on Stolen Body Records next May if all goes to plan. We're going to push the sounds on Corsica Garden a lot further and add a few more colours and genres into the mix to. After that there is talk of another split this time on Evil Hoodoo Records and I think we have the songs for that now too, though only Valentin and I have learned them at the moment. Then we may need to take a little break as Coline's studies come into their final year...
Dan: Is there anything else you would like to say?
Nick: Thanks to Daniel at Do You Even Psychedelic? for the interview and everyone who has supported us so far!
Do You Even Psychedelic? would like to sincerely thank Nick for taking the time.
Make sure to add the band on Facebook to get in touch
here
!
Also, the most important thing, make sure to check out their awesome, awesome album..Corsica Garden,
here
! (free download!)