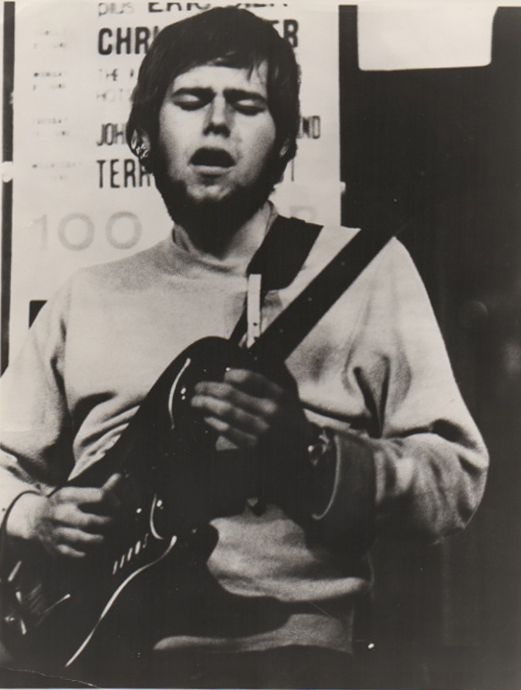 Boasting a career of more than 45 years of creative endeavour, Ray Russell's innovative and distinctly unique style of jazz fusion guitar work has inspired countless musicians and has produced a back-catalogue of work still appreciated today by jazz, rock, and folk, lovers around the world. I caught up with this living-legend to delve into his influences, playing, output, collaborations, and more. Interview conducted by Daniel Sharman.
Dan: You mesh the influences of jazz and rock so seamlessly and have a tremendously distinct style of playing, who influences you and how do you allow these to culminate in your own playing?
Ray: The first three bands I was in professionally (John Barry 7, Georgie Fame and the Blue flames, Graham Bond organization) were all made up of great musicians that played R&B and Jazz. The other common denominator is guitar! It's very hard not to influenced by modern music as the guitar is the main instrument in nearly everything.
Dan:
Furthermore, were you directly influenced by any specific free, abstract jazz (or rock, etc.) musicians?
Ray:
The first influence that comes to mind is John Coltrane. I wanted to recreate the sound and harmonic structures. I didn't see guitar as a softer sounding instrument. My take on J.C. Was that the guitar version would be a fiery full sound. Miles Davis, Jimmy Hendrix, Archie Shepp, lots of influences but apart from the harmonic knowledge is the Sonic signature. Gil Evans would say that "Everyone has their cry" . This means that people know it's you playing. Make things your own.
Dan:
A large part of your discography was released as part of a 8 record deal you had with CBS, how did this come about and what caused them to sign you for 8 whole LPs?
Ray:
I owe this to a forward thinking A&R man – David Howells. Unlike these days, the record companies would give the A&R guys a free hand.
David was really into starting the CBS realm label. This was his way of representing the new wave of British Jazz musicians. He did a great job In promoting the music, he was a true fan. Those albums have been re released and are still selling so the shelf life is still valid now.
Rock Workshop was a result of my R&B/rock influences. Again David heard a radio show we did for the BBC. It was a ten piece band that started with the late Alex Harvey as the vocalist. The solos could be very wild and break free of the rock format. This was a unique part of the bands identity.
Dan:
You first stepped into the world of recording with your fantastic début album, 'Turn Circle', released in 1968. The album touched on cool modal jazz, and was much more restrained when compared to what was happening in the wider guitar scene at the time - Musicians like Jimi Hendrix trying to be anything but restrained. What motivated this album and can you describe the process of its creation?
Ray:
Circle was a mix of styles. I was asked to play Footprints as it was a well known 'Jazz standard'. Some of the more 'cool' tunes were things we would play on BBC Jazz club. The programme felt more comfortable with a cooler approach. The album was a mix of both the older styles and a glimpse of things to come even though I might not have been aware of where it would go. It was music in flux.
Dan:
The period of the seventies was a very creative time for you. 1971 saw one of your, in my opinion, best collaborations, which was with Bill Fay on his 'Time of Last Persecution'' LP. Can you tell us a bit about what your working with Bill on album was like, and how it came to happen?
Ray:
That album has become legendary. You never think that thirty years later, people still love the way that album sounds. Bill encouraged us to play outside the circle and extend his songs. We recorded it over a weekend at Decca studios in North London. All live. I have just finished a new album with Bill for the Dead Oceans label. He writes great songs from the heart.
Dan:
Furthermore, as you moved into the early seventies, your inclination on albums such as Dragon Hill, Rites and Rituals, and so on, became more angled towards crazy, free jazz. Can you tell what started this trend towards the abstract and how do you feel about your playing of this period?
Ray:
How do I feel? It was a time of great learning. Playing that kind of music marginalised me with some of the Jazz community whereas the rock guys used to love it. I am proud of the albums produced then. Live at the ICA was a good album. RCA records reproduced a similar situation to CBS when Olav Wyper the head of A&R, made the ICA record and also an album by a more 'commercial' band we had at that time called 'Running man'.
Dan:
Your playing repertoire of the time didn't just focus on free jazz, your 1972 band/album 'The Running Man' incorporated rock quite firmly into the mix. What inspired this album and did it allow you to express your rock influences in a way you hadn't had a chance to before that point?
Ray:
The first sessions we did at Trident took a while to get the songs into the simulator feeling we had at rehearsals. We got there when we started to record All the fallen teen angels with Medicine Head. It was an interesting mix. We experimented with tracking a lot, going for a sound with lots of presence. I wasn't sure about some the outcomes originally but in retrospect, there was some good tracks. That record started with us being the Running men with a few arrows in our backs but by the end of a mix that was extremely loud, the wounds had healed.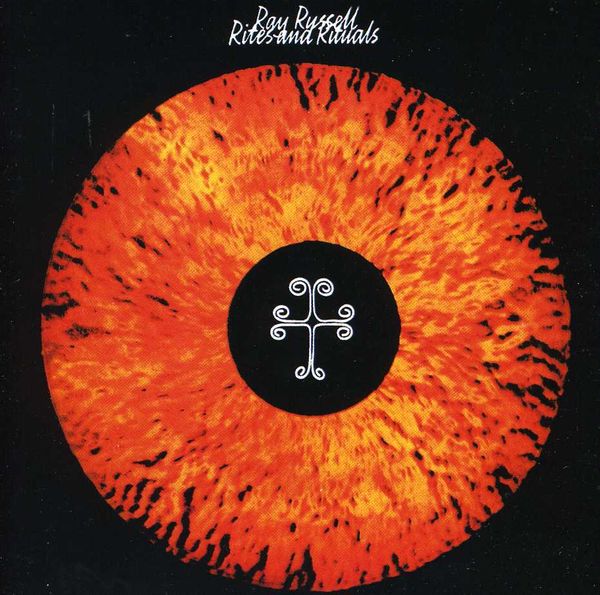 Dan:
Did you ever feel like you were ever going against the established mainstream jazz archetype over the course of your own releases? How do you feel about the state of modern jazz and free music?
Ray:
An open approach to music would never cause a problem to the established or traditional way of things but living in the dark makes you question the light.
Dan:
Speaking technologically for a moment, you've not always been the most conventional in your choice of music gear - for example, you are seen touting a Burns model guitar on front of your début 'Turn Circle' - How has your instrumental gear changed throughout your career?
Ray:
A Burns Trisonic which was my first solid body guitar. We went through a lot of great times together. Just guitar and amp at that time. I use a strat now. I have a great Bogner amp and some delay pedals for extra soundscaping. I have a few guitars but I seem to gravitate to the Fender as it just love the way it sounds even when it's unplugged you can tell by the wood it's going to be an empowering creative tool.
Dan:
One last question that I've been dying to ask... On your 'Turn Circle' album, where does the 'A Day in the Life of a Slave of Lower Egypt' saga originate from?
Ray:
I was reading about the pyramids and just thought that the music would depict some kind of ancient scene. It was a little tongue in cheek and the music was written first. Finding titles can be fun!
Do You Even Psychedelic? would like to issue a huge thank you to Ray for taking the time to complete this interview, and I would also like to wish him all the best on his and Bill Fay's new album.
Make sure to check out any of Ray's fantastic bands. These include: Nucleus, The Ray Russell Quartet, The Running Man, Ray's collaboration with Bill Fay, and his various other albums and works (especially those released as part of the CBS series).
Full discography of Ray's records with him as the main artist
here
, and make sure to look out for his and Bill Fay's new album.